DVD+R Double Layer Wide Inkjet Printable 8x
This product is no longer available
Product Number: 43665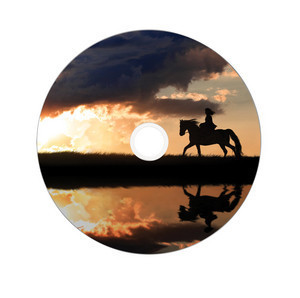 Product Summary
---
Capacity: 8.5GB
Speed: 8x
Pack Style: 10 Pack Jewel Case
Disc Surface: Wide Inkjet Printable
Print area: 21 - 118mm

Verbatim DVDR/RW uses MKM/Verbatim's technology which ensures any recording to be of a superior quality. Mitsubishi Chemical's R&D combined with its strong coorperation with drive manufacturers ensures the broad compatibility of Verbatim's discs making them ideal for sharing computer data, home videos, photos and music. From Europe's Number 1* for recordable media

* SCCG CD/DVDR '03 - '09.

Double / Dual Layer is a recordable disc providing 8.5GB capacity on a single side (2.6GB for 8cm discs). Compliant with the +RW Alliance (Double Layer) or DVD-Forum (Dual Layer) specifications.
The double / dual layer of recording has been made possible by the creation of a new substrate layer that sits in between each recording layer. This allows the laser beam to record on both layers. Once the first layer has been recorded, the laser re-focused to record on the second layer.

DVD+R DL is a recordable disc providing 8.5GB capacity. Compliant with the +RW-Alliance specifications.
AZO recording layer.
Highest Level of recording stability.
Superior Archival life.
Optimised for data, video & gaming applications.

The Wide White Inkjet disc has a white surface for inkjet printing up to the hub with printable diameter 21-118mm.


Product Number: 43665