Verbatim 3.5'' NAS Hard Drive 500GB*
This product is no longer available
Product Number: 47505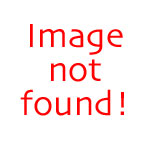 Product Information
Use NAS to:
Share files between computers within your small office / home office (SOHO) network
Centralise music, photos, videos and data files
Easily set up a computer network using Apple Bonjour™ or Samba Software
Back up any Mac or PC on your network
Create private folders for individual users
Free up hard drive space for individual users
Connect to other USB devices
Add a USB printer to your network using the Print Server feature
System Requirements
Available USB Port or Ethernet Network
CD-ROM Drive
For NAS connection: Windows 98SE, 2000 or XP. Mac OS X 10.1 or higher. Linux 2.4 and higher.
For USB connection: Windows 98SE, 2000 or XP. Mac OS 8.6.9.x, Mac OS X 10.1 or higher.
Product Specifications
External Power: +5 VDC and +12VDC via external adaptor
Interfaces: One USB 2.0 device port (B) for connection to host PC
One 10/100 Ethernet port (RJ45 for connection to network
One USB 1.1 host port for connection to printer or other device
Transfer Rate: USB High Speed: 480 Mb/s (max)
Ethernet: 100 Mb/s (max)
Disk Format: FAT32 (default), EXT2, EXT3
Network Features: Network Attached Storage
Application: Browser based configuration tool
IEEE 802.3i, IEEE 802.3u
Apple Bonjour™
DHCP
SMB/CIFS
Samba
NFS
Print Server
NTP
UPnP
WINS
Dimensions: 127mm x 213mm x 52mm
Weight: 1.2Kg
Product Summary
---
The Verbatim NAS (Network Attached Storage) Hard Drive lets you store and share your files and folders over a network, and is the perfect back up device for the small or home office environment.

Verbatim NAS provides a Media server, provided by TwonkyMedia, letting your organise your media content (photos/music/videos), which can be played back via a compatible device attached to the network. With the iTunes server, you can store and manage your music collection centrally on the drive and access your music files via iTunes from any computer on your network.

The NAS Hard Drive offers 2 USB ports. Connect a printer to one of the USB ports to designate it as a network printer and print files from any computer attached to the network. The other USB port can be used to attach an additional USB Hard Drive to expand the networks storage capacity.

The Hard Drive also has an FTP server which allows the transfer of large files over the internet. Configure all these functions and more, including a BitTorrent client for securely transfering/sharing large data files peer to peer via a web interface, easily through your web browser.

Protect your movies, music, photos and more with Nero's BackItUp 4 Essentials software which includes full system backup and restore functions with optional password security.


The Verbatim Gigabit NAS Drive is compliant with the latest generation of high-speed wired networks and has an energy-efficient drive mode that saves power when the drive is not in use. Perfect for expanding your existing network storage, the Verbatim NAS Drive offers the secure back-up you need and the popular media function you want.
Capacity: 500GB
Network Attached Storage Ethernet & USB Hard Disk Drive
2 Year Warranty
Packaging Contents:
Verbatim NAS External Hard Drive
Stand
AC adaptor with power cord
Ethernet cable
USB 2.0 A-B cable
Multi-language user guide
Product Number: 47505
*GB = 1 billion bytes. Capacity available for storage will be less; device uses up to 10% of memory for formatting and other functions. See
www.verbatim.com/flashcapacity
.