Small Business Security Pack 16GB*
This product is no longer available
Product Number: 43998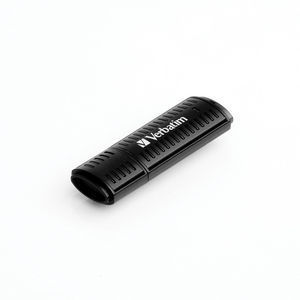 Product Information
Military strength 256-bit AES hardware encryption
No software installation
Mandatory password entry
100% data encryption guaranteed
Windows 7 compatible
Free Hotline Support
Verbatim 2 Year Limited Warranty
System Requirements
Windows 2000, XP (SP2 onwards), Vista (32bit / 64bit), 7 (32bit / 64bit).
Product Specifications
Product Dimensions: 64mm x 21mm x 11mm (L x W x H)
Product Weight: 13.8g
Interface: USB 2.0
Power Source: USB Bus (No batteries required)
Data Retention: 10 Years
Pack Contents:
Secure USB Drive
Endpoint Protection Software
Product Summary
---
For professions where security of data is vital, the Secure 'n' Go Small Business Security Pack offers a complete and easy-to-use solution incorporating data encryption and endpoint protection.

The 256bit AES hardware encrypted USB drive ensures that all data saved on it is 100% encrypted, and the embedded endpoint protection software will only allow approved devices access to download data from your computers, helping to prevent data leakage, data theft or other threats posed by unauthorised portable USB flash drives, as well as MP3 players, iPods or digital cameras.

Easy to handle, quick to install and intuitive to use, the Secure 'n' Go Small Business Security Pack is ideal for organisations that may not have a full time IT administrator but still require a robust security solution for their data. The simple, administrative user interface is multilingual (English, French and German) and allows for a fast setup on your PC.


The Secure Data USB Hardware provides:
Mandatory Password

100% Data Encryption

256bit AES Hardware Encryption.
The Endpoint Protection Software provides:
Computer Port Control

EU Compliance Support

File Tracing and more...
For more information, visit the Verbatim Security site:
www.verbatim-europe.com/security
Capacity: 16GB
Product Number: 43998
*GB = 1 billion bytes. Capacity available for storage will be less; device uses up to 10% of memory for formatting and other functions. See
www.verbatim.com/flashcapacity
.