InSight Portable Hard Drive 500GB*
This product is no longer available
Product Number: 47576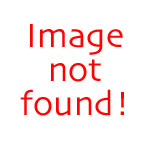 Product Information
Always On LCD that displays a personalised drive name and available free space,
Identify the drive and amount of free space without being connected to a PC,
'Nero BACKITUP 4 Essentials*' back up software - create your own 'back up' from your PC/Laptop hard drive to your portable hard drive,
Sleek piano-black finish,
Free Technical Hotline Support,
Verbatim 2 Year Limited Warranty.
System Requirements
USB 2.0 / 1.1 Port
Windows 2000 / XP / Vista
Mac OS X 10.1 or higher
Product Specifications
Power: Bus powered via USB 2.0 cable
Interface: USB 2.0 / USB 1.1 port
Product Dimensions: 152 x 85.5 x 16.3mm
Product Weight: 165 grams
Data Transfer Rate: up to 480 Mb/second
Rotational Speed: 5400rpm
Cache: 8MB or greater
Pack Contents:
InSight Portable Hard Drive
USB 2.0 cable
Nero BACKITUP 4 Essentials back up software
Black protective carry pouch
Quick Start Guide printed in 27 languages
User Guide in 27 languages on the hard drive
Product Summary
---
The Verbatim InSight is a sleek portable hard drive which features an outstanding modern design and an Always On LCD display. To help you organise your storage system, the display allows you to personalise the drive with a name or description directly from your PC or Mac. It also shows how much free space is on the drive, even when unplugged, because the Always On display needs no additional power. The display automatically updates when the drive is connected and/or safely disconnected.

The InSight Hard Drive is plug & play, and compatible with Windows and Mac Computers. USB 2.0 bus powered, it required no external power for operation. Compact but big on storage, the InSight is available in a sleek piano-black finish and for added security, Nero BACKITUP 4 Essentials* software is provided to help back up your laptop or PC's hard drive. Features included full system backup/restore function and optional password security.


Verbatim 2 Year Limited Warranty
*Nero BackItUp 4 Essentials software is not compatible with Mac OS.
Capacity: 500GB
Product Number: 47576
*GB = 1 billion bytes. Capacity available for storage will be less; device uses up to 10% of memory for formatting and other functions. See
www.verbatim.com/flashcapacity
.